The McGill Reporter features IDMIL
Check the article about some of the research from the IDMIL on the McGill Reporter edition of May 17, 2007.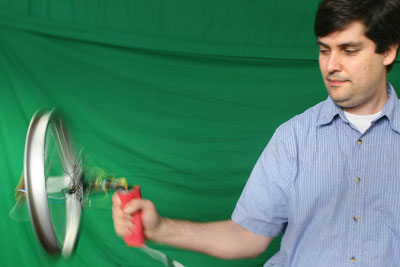 An excerpt:
At McGill, researchers study the significance of how performers move while they play a musical instrument. Using this information, Marcelo Wanderley, of the Schulich School of Music creates innovative digital musical instruments, such as the gyrotyre, that are designed to enhance the experience for both the audience and the performer.

Professor Wanderley analyzes the relationships between movements of performers and the sounds they produce. His team of graduate students uses 3D infra-red motion capture systems to identify patterns of musical notes and correlate these with the motions of the performer. Marcelo found that musicians always move their bodies in the same patterns when they play the same piece of music, even after a nine-month interval.